Bulloak Planting Day for the Bulloak Jewel Butterfly
March 30 @ 9:00 am

-

11:30 am
Please join us for a tree planting day to improve habitat for the highly endangered Bulloak Jewel Butterfly.
About this event
MacIntyre Ag Alliance and Queensland Trust for Nature invite you to a tree planting morning to help us safeguard the future of a critically endangered species of butterfly in the Goondiwindi Region, the Bulloak Jewel.
We will be planting bulloaks and butterfly food species at "Dunworrie", one of five plots across four neighbouring properties. The field day is part of our Queensland Government funded project to extend and improve hundreds of hectares of habitat for the butterfly and associated species within a corridor connecting the Bendidee State Forest and National Park, one of only two locations where the species has been confirmed since 2000.
Roll up your sleeves and help us protect this beautiful species from extinction.
ABC https://www.abc.net.au/news/science/2019-01-06/bulloak-jewel-butterfly-ant-mistletoe-a-web-woven-across-species/10477430
TICKETS HERE!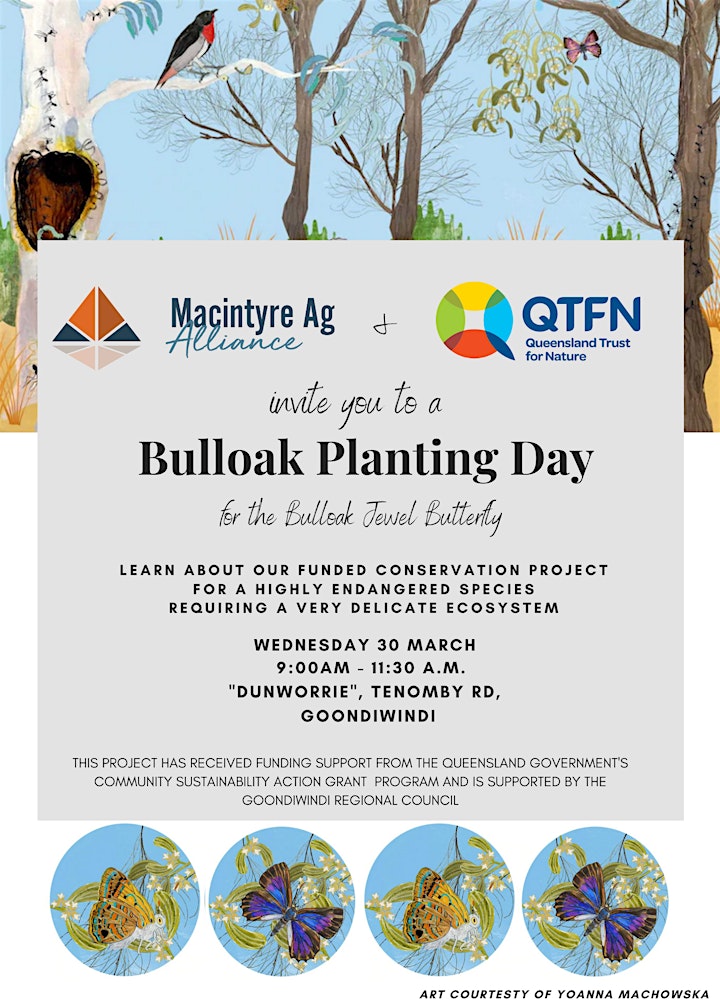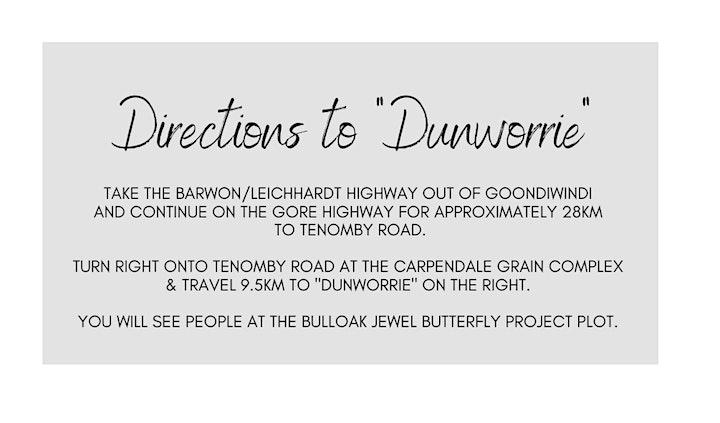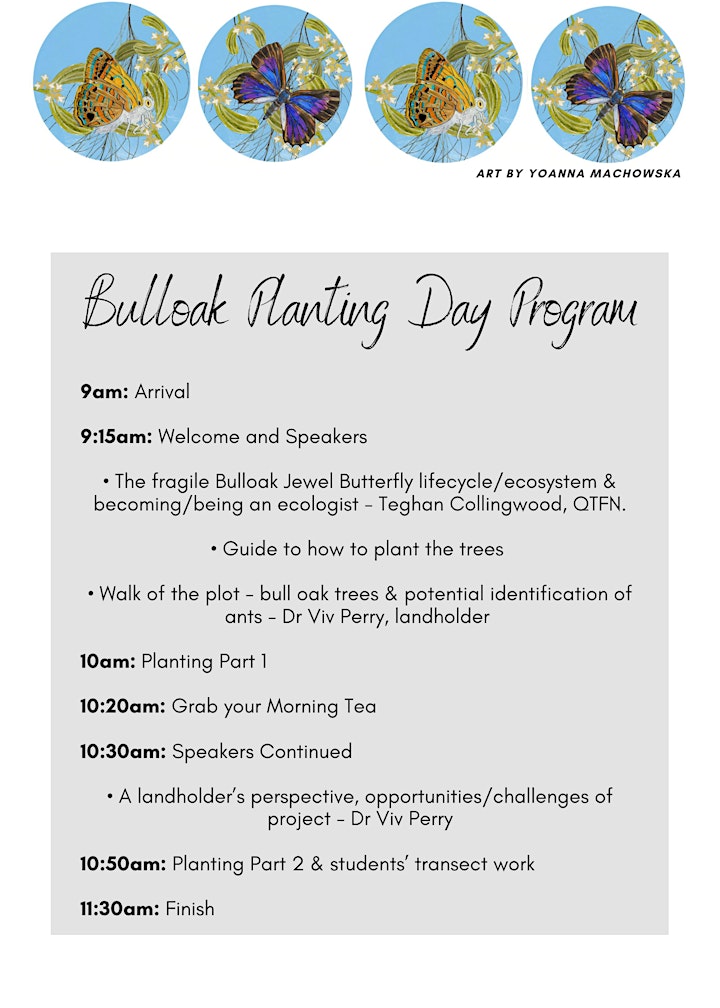 Related Events